The craft of glass cutting has evolved over the years, not in the actual technique used but the tools employed to fashion clean and accurate glass shapes. The old school method – which is still in use - involves diamond cutting tools to make shallow scores on the piece of glass to break in into two pieces. However, the most popular and efficient manual cutting tool today is the Tungsten Alloy cutting wheel that accurately scores glass, and is available in different styles to cater to different applications and preferences. Today, the kiln former, glazier, professional/industrial or hobby glass cutter's toolkit has also expanded to include glass marking pencils and glass cutter oil.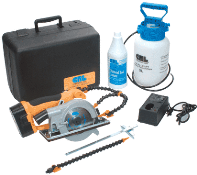 Types of glass cutting devices and accessories
Manual glass cutting
Mechanically assisted glass cutting
Straight edges and L-Squares
Accessories and specialty tools
Markers and engravers
Break out tools


Manual glass cutting
CRL's range of manual glass cutting tools has something for every budget, from steel wheel and wood handles to brass handle self-oiling carbide wheel cutters. You can buy a full kit, individual tools, or replacement accessories. A best-seller is the CRL 202, an affordably-priced general-purpose glass cutter with a precision steel wheel and ball-end all-metal handle.

Mechanically assisted glass cutting
Find it a bit tough to cut ovals and circles? Mechanically assisted glass cutters like the 511CC simplify the job and enable you to create repetitive patterns with greater speed and accuracy.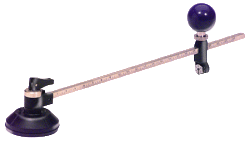 Straight edges and L-Squares
Straight edges and L-Squares help ensure straight line cuts and perfectly square corners. Depending on the accuracy you need, you can also choose from a range of clamps and vacuum devices.
Accessories and specialty tools
Like any craft, the output is expected to be refined, and the right accessories and specialty tools can enable this. You may want to look at the PTC12 production oil-feed t-cutter, or an edge scalloping and chipping tool to assist with your project.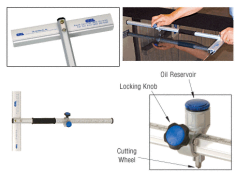 Markers and engravers
Indispensable to the craft, pens, felt markers, pencils and engravers are the humble tools that play a role in deciding the quality of the output. It is best to stock up on them before you start your project.
Break out tools
Running and breakout tools also decide the quality of the output. They are an essential part of the glass cutting toolkit, regardless of whether you're cutting window glass or making a glass table top.
CRL also has a range of plastic and acrylic glass cutting products for both light and heavy-duty applications. Get more information here.